Reading Time:
16
minutes
Hiking Essentials Checklist (25 Things to Pack on a Hike) – Travel Lemming
Hiking 101 – The Essential Hiking Gear List for 2023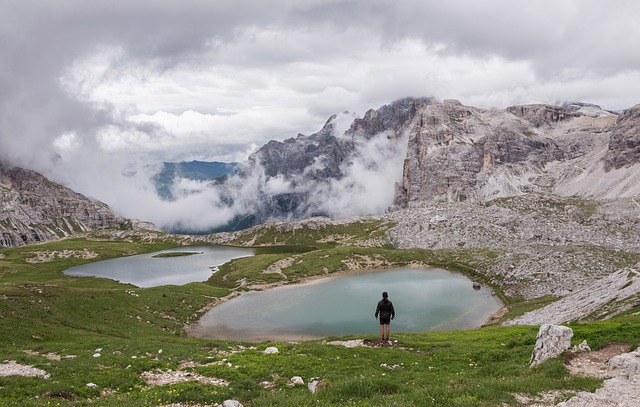 Ready to take on the great outdoors? Day hiking can be one of the most rewarding activities out there – from discovering new trails to finding breathtaking views – but only if you're properly prepared.
That's why we've compiled our top 25 essentials for day hikes, so you can have a safe and enjoyable experience every time you hit the trail!
Whether your outdoor escapades consist of peaceful nature strolls, steep hikes, or arduous peak bagging, this list has all the gear necessary for a active day in nature. Let's get packing!
DAY HIKING TEN ESSENTIALS:
Beyond the Essentials for a Hike
1. Navigation: map, compass, GPS device, personal locator beacon, altimeter
2. Illumination: headlamp, flashlight, lantern, extra batteries
3. Sun Protection: sunglasses, sunscreen, lip balm, sun-protective clothes
4. Adventure Medical Kits: including medication, bug repellent, and foot care
5. Gear Repair Kit: knife, multitool, repair tape, rope
6. Fire: lighter, matches, fire starter
7. Emergency Shelter: emergency blanket, bivy, tarp
8. Extra Food: extra day's portion of calories
9. Extra Water: plus water storage, water purification system
10. Extra Clothing: sufficient layers to survive worst-case scenario weather
1. Day Hiking Backpack
Maximizing your day hikes is all about having the right backpacking gear. And having the right day hiking backpack is no exception.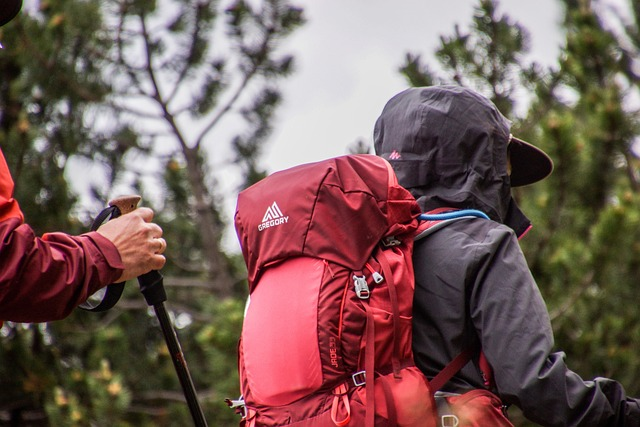 Don't let yourself get weighed down with a bulky sleeping bag" that can't accommodate your day hike needs.
Instead, choose one made to fit snugly and comfortably on your back while carrying all of your day hiking essentials — like snacks, water bottles, rain gear, and maps.
And day hiking backpacks come in all shapes, sizes, and colors — so you can find the perfect day pack and hike companion to make your day trip one to remember.
2. GPS Device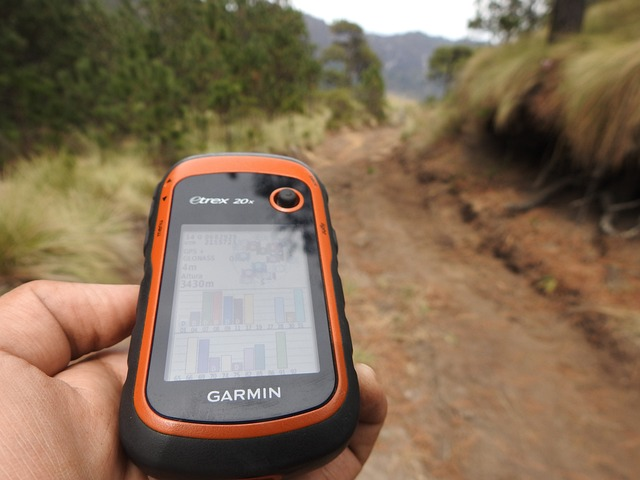 No problem! Even cell service can't keep you safe when you're out on the trails. With a reliable GPS Device, you'll never have to worry about getting stranded overnight or being caught in unexpected weather conditions. This is one to be added to any serious hiking equipment list of essentials must have.
With advanced features like tracking and mapping, your GPS is a must-have for any hiker. So don't forget it on your next outdoor adventure!
3. SPF Lip Balm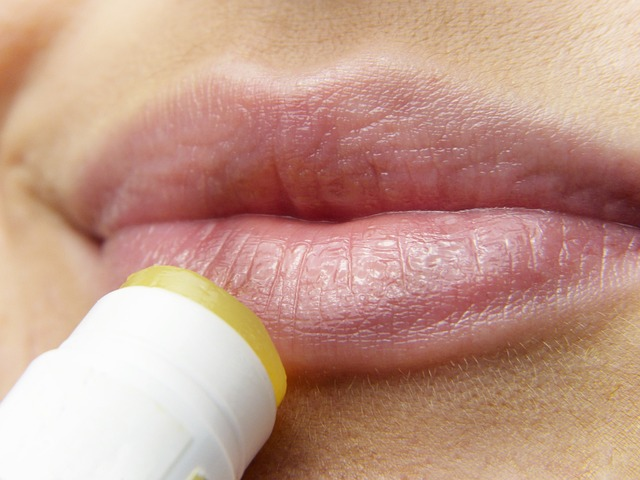 Lip Balm is a must-have for any hike! Whether you're scaling Mount Everest or just tackling your local trail, this lip balm is sure to become your new best friend.
It's packed full of nourishing goodness and provides an added layer of protection from the sun's harsh rays. Plus, it smells great!
So why not make SPF Lip Balm one of your hiking essentials and enjoy soft, lips all day long? You won't regret it!
4. Bear Spray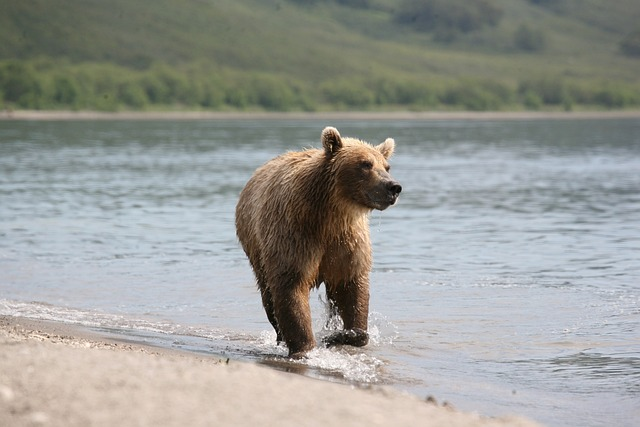 Trail runners, it's time to throw bear spray into your backpack and get hiking. Nothing ruins a peaceful day outside quite like an uninvited furry friend, so having some bear spray on hand is key.
Bear spray may sound intimidating, but don't let the name fool you – this safety item is the cornerstone of any good hike!
Let's consider the five Ws:
Where? Everywhere you tend to hiking.
What? An aerosol of capsaicin, the stuff found in spicy peppers.
When? When bears enter your space!
Why? To keep both you and your furry neighbor safe!
Who? That would be you, my dear hiker!
So pack up that spray and get ready to explore beautiful forests without worry.
5. Dress In Layers
Dressing in layers is one of the hiking essentials that should never be overlooked! When hiking in colder weather, don't forget to bring along your warmest wool socks.
Not only do hiking socks provide extra cushioning for your feet, but they also help keep them warm and dry – so you can focus on enjoying nature instead of worrying about frozen toes!
It's the little things like hiking socks that can make or break a hiking trip, so make sure to add them to your hiking checklist – you won't regret it!
Remember: when in doubt, layer up and don't forget your socks!
6. First Aid Emergency Kit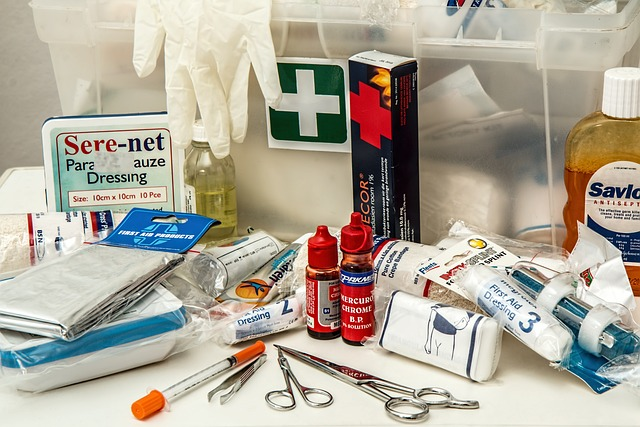 Having a hiking first aid kit on hand can come in handy during any day hiking, especially when tackling more remote terrain.
Not only is it an essential part of health and safety while hiking, but having the right supplies on hand can help you provide basic medical care should an emergency arise.
A basic kit should include items such as bandages, gauze pads, antiseptics, and other items that can help.
7. First Upper Layer: Shirt, Tank, Light Weight Long Sleeve
When it comes to conquering the great outdoors, having a winning combination of layers is essential. Your first layer should be lightweight and tailored to whatever the weather may bring – from airy tank tops for higher temps down through wooly warmers for chillier climes.
Then add an insulation layer like merino wool or polyester before finalizing with outerwear that'll protect against Mother Nature's occasional temper tantrums.
With hats, gloves, and base layers all in place – now there ain't no mountain too high!
8. LOTS Of Water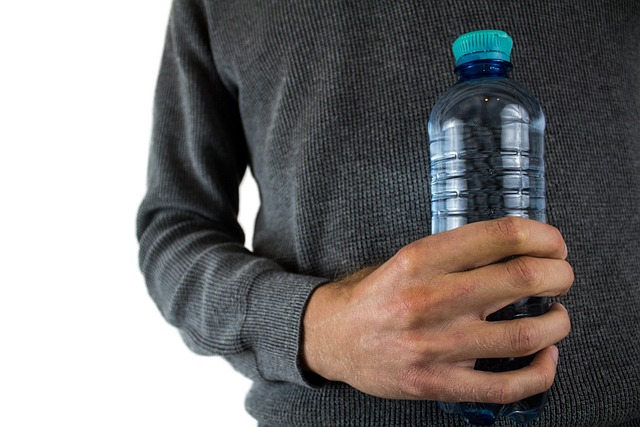 Lots of water is a must for any hike, but it's especially important in warmer weather. Make sure to bring a hydration reservoir, or several water bottles if you don't have one.
When you're on the trail, staying hydrated is essential for a safe and enjoyable hike. Water helps you regulate your body temperature, keep your muscles working optimally and fight off fatigue.
It also helps prevent headaches and can help minimize any potential health issues arising due to dehydration.
So if you want to make the most of your next hiking adventure and have a blast, make sure to take lots of water with you! And don't forget – staying hydrated is key for a safe and successful hike.
9. Rain Pack Cover Or Trash Bag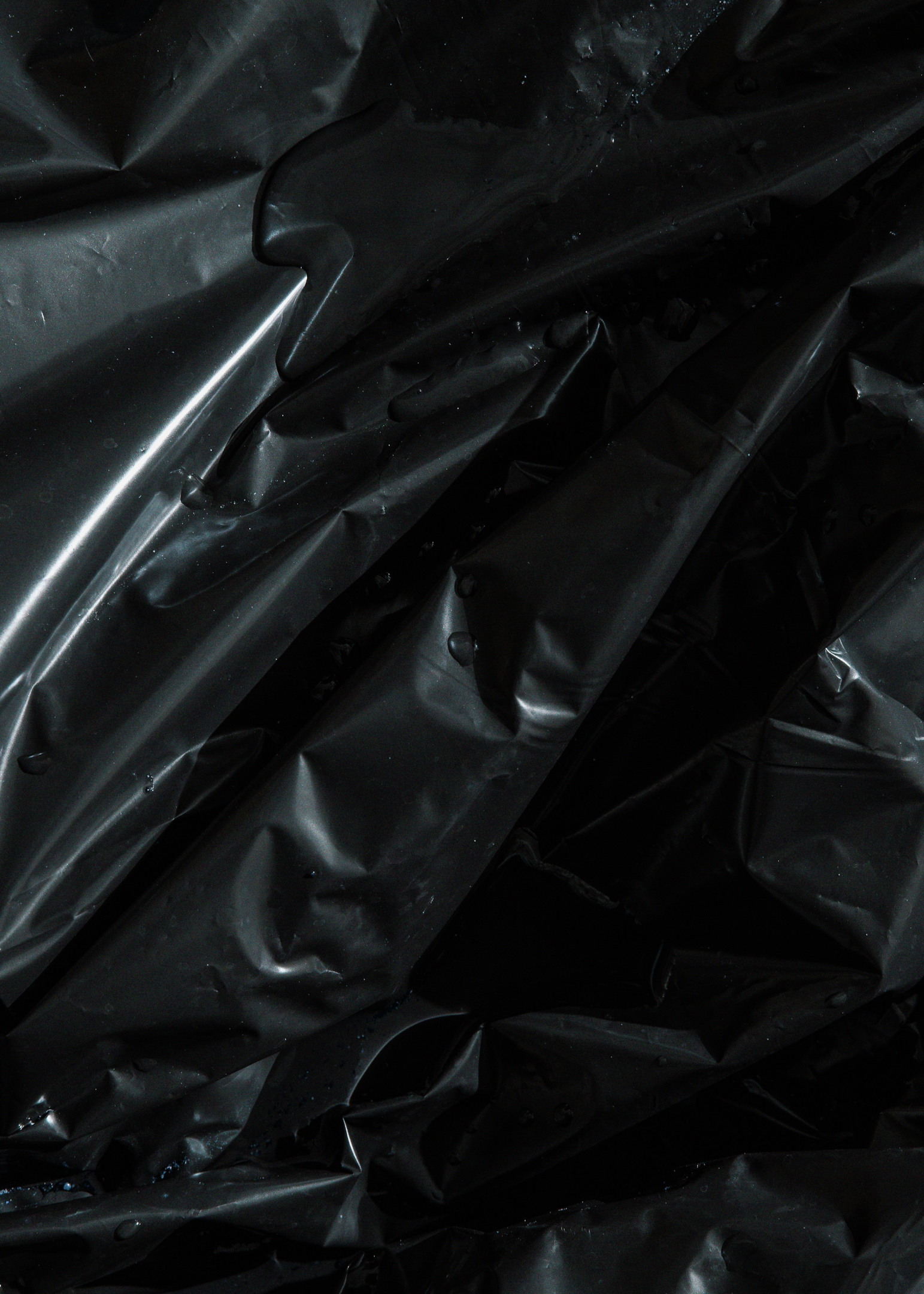 While day hikers might think that rain layers, jackets and pants are all the outdoor gear they'll need, savvy day-trippers know that a Rain Pack Cover or Trash Bag is an essential piece of essential day hiking gear!
Instead of feeling soaked and miserable when rain's in the forecast, hikers can be prepared with a lightweight WeatherSturfpack®.
It fits over any backpack or day bag and it slips on easily to keep your day hiking gear dry and safe.
So don't be caught out in the rain unprepared – pack smart with a Rain Cover or Trash Bag to stay dry while you explore the great outdoors!
10. Food And Snacks
Food and snacks are essential to any adventure, especially one that involves an average day long hike out.
Whether it's trail mix loaded with yummy peanuts, dried cranberries, and chocolate chips, or trail bars filled with the perfect balance of oats, nuts and honey, trail food is a delicious way to keep fueled during those long hikes.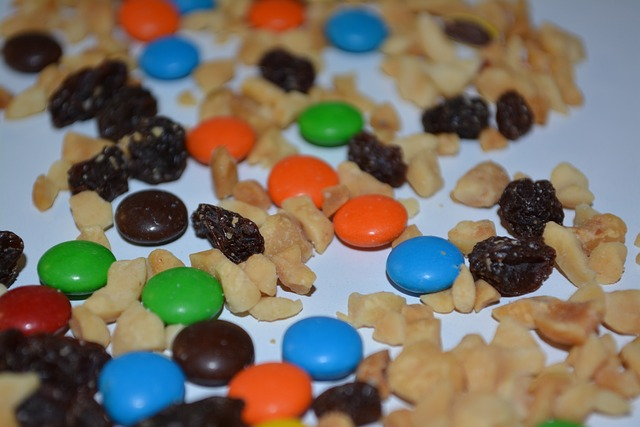 Here are a few suggested goodies that will get your hike off on the right foot:
1. Trail mix: A traditional favorite, is a great way to get your carbohydrates, proteins, and healthy fats all in one. Don't forget the chocolate chips!
2. Beef jerky: Is full of protein and flavor, while still being lightweight and easy to pack.
3. Protein bars: are grab-and-go snacks that will provide you with plenty of energy.
4. Bananas: Bananas are full of potassium and other vital nutrients, making them the perfect pre or post-hike snack. Plus, they're easy to pack and won't take up much room in your bag.
5. Nuts: Whether it's almonds, pecans, or walnuts, you can't go wrong with packing some healthy nuts to munch on during your hike. Plus, they add a nice crunchy texture!
6. Granola bars: are a great snack for energy, and they come in lots of different flavors.
7. Popcorn: is light, crunchy, and delicious snack that won't take up much room in your bag.
11. Essential Hiking Clothing Layers To Consider
Hiking is a great way to get out of the house and enjoy the outdoors, but like any outdoor activity, you need to be prepared.
Make sure you're ready for your hike by packing the five essential clothing layers:
base layer – Your base layer should be breathable, wicking, lightweight, and comfortable. That way, your body will stay warm while still allowing moisture to escape so you don't get too hot or sweaty.
insulating layer – down jacket or parka
shell layer – Shell Layer H2O 3L Waterproof Jacket. It features water-resistant fabric, a protective hood and drawstring waist, plus breathable mesh lining
hat – a good hiking hat is an ultimate accessory
hiking boots – boots should be a top priority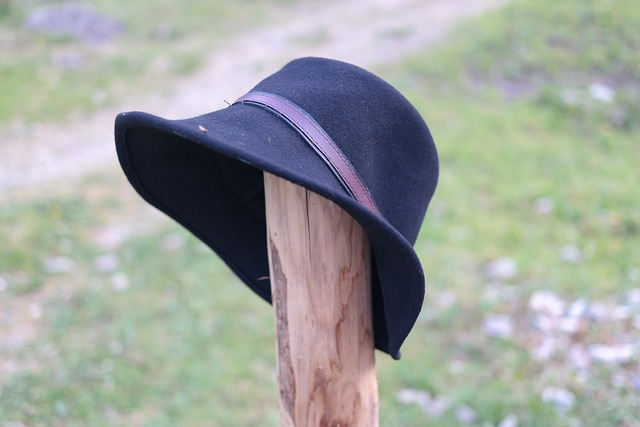 It's not necessary to break the bank when it comes to getting these items – if you don't want to invest in some expensive new gear, repurposing old clothes will do in a pinch!
Just make sure those repurposed garments are lightweight enough for easy wear when you head out on the trail.
With all five layers in check, nothing will stop you from making it across the finish line with your sanity and body temperature intact.
12. Refill Your First Aid Kit
It's time to check in on your hiking first aid kit: do you have enough band-aids, gauze, and adhesive tape to cover even the most extreme boo-boos?
Be sure to keep a well-stocked kit handy for any outdoor adventure – after all, the best outdoor experience is one that ends in stories of bravery and good health, not injury or mishap!
After you've restocked your hiking kit with all the essentials, why not consider adding an extra pocket full of medical fun like lip balm and sunscreen? Just remember – safety always comes first!
13. Durable Water Bottle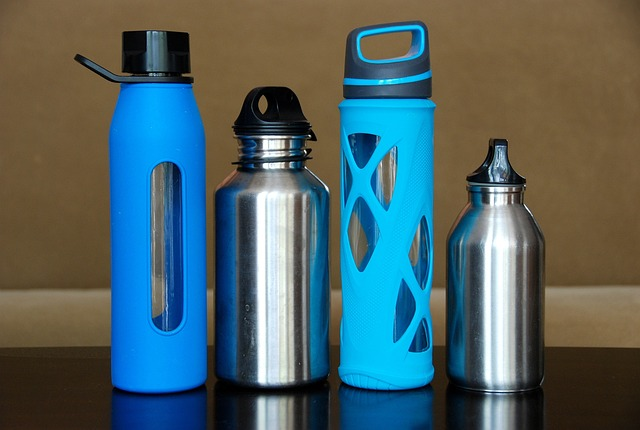 Are you looking for a way to bring on the day with ease? If so, then a durable water bottle is just what you need.
This trusty sidekick is perfect to bring along on short day hikes, or even long hikes! It'll keep your drinks cool and provide much needed hydration throughout your trek.
Plus, it doesn't add much weight in comparison to lugging refills everywhere. With a durable water bottle by your side, take on any adventure with confidence!
14. Hiking Water Reservoir
If you're an avid hiker looking to hit the trail, then a water reservoir is absolutely essential.
Not only will it allow you to take those longer hikes, but they also just hit the right size—you don't want something too big that weighs you down, or too small where you quickly run out of liquid reserves.
A good hiking water reservoir should be able to go the distance with you on any given journey and keep your liquids topped off at all times.
15. What Should I Pack For A Day Hike?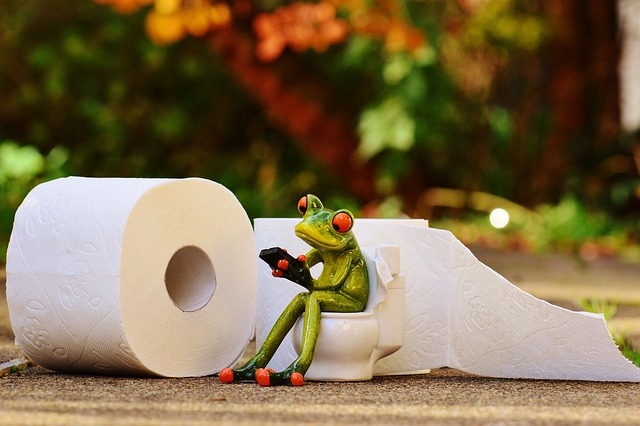 A hiking backpack should always be the starting point for hiking packing list when preparing for a day hike. Even if the trail isn't particularly strenuous, it's best to make sure you have your essentials like snacks and water, along with any safety gear you might need.
Think of the hiking backpack as your mobile command center. Of course, there are also fun items that wouldn't take up too much space, such as a small camera or pair of binoculars.
Don't forget the basics either! Toilet paper may not provide great entertainment, but it's something every hiker should bring on a day hiking trip – trust us!
All in all, make sure to look over your complete list of day hiking gear before heading out so you don't miss anything important.
16. What Are The Essential Things To Bring Hiking?
The picture-perfect hike rarely includes leave-behinds. If you're embarking on a trailblazing journey, make sure you've packed the essentials!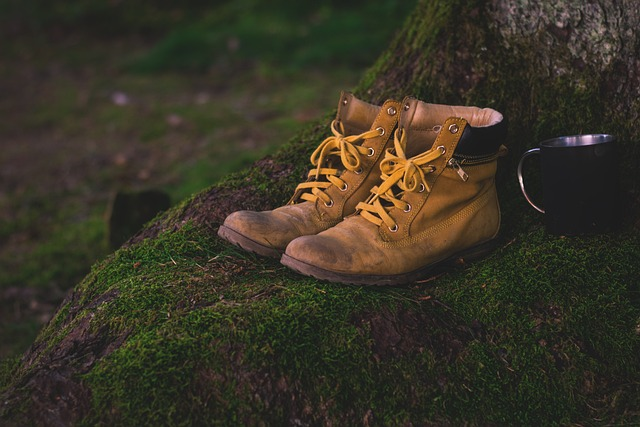 Start with sturdy hiking boots or hiking shoes and clothes that can withstand a variety of weather conditions.
Don't forget to slip sunscreen, bug spray, snacks, toilet paper and plenty of water into your bag as well. Bring along a map or a compass – after all, getting lost is serious fun.
And don't forget a first aid kit just in case you bump into some unexpected bumps and bruises along the way! As they say, it's better to be safe than sorry.
So no matter how laid-back your adventure is, make sure you are prepared for anything the great outdoors throws at you – that way you can really enjoy your hike and take in the majestic scenic views without any worries!
17. Hiking Trekking Poles
Trekking poles have revolutionized the way we trek through even the roughest terrain. When it comes to hiking, trekking poles are essential gear that make trekking a smoother experience.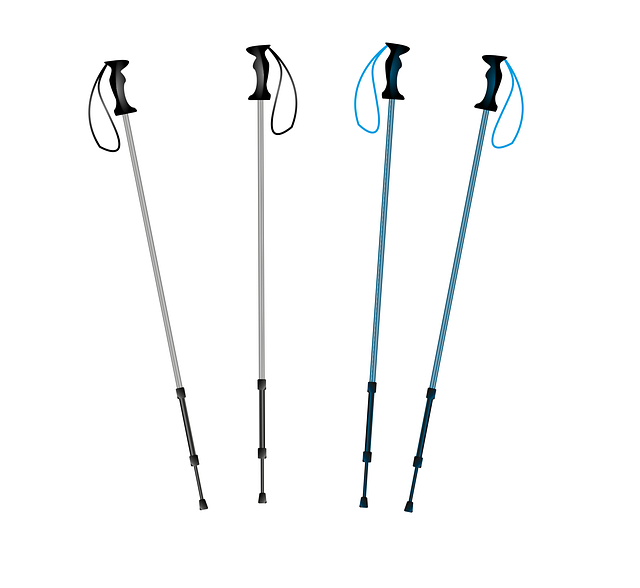 Known by some as hiking poles, trekking poles may look like walking sticks, but don't be fooled; these modern rods of wonder help hikers of all levels tackle trails in stride.
Taking the weight and strain off your legs when you're trekking up steep inclines, trekking poles provide stability that no regular walking stick could dream of offering.
So whether trekking through a side street or scaling a mountain peak, trekking poles will make any trail that much easier.
18. What Do Beginner Hikers Need?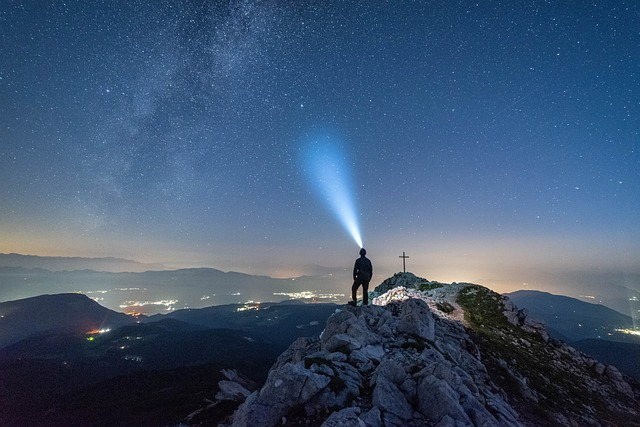 Aspiring hikers looking to take their first steps outdoors should make sure they're equipped with hiking essentials: water, food, shelter, warmth, a weather-appropriate wardrobe, a map, compass and/or GPS, a headlamp or flashlight, first-aid kit, sun protection, and fire starter.
With these ten items on your day hike checklist in hand and the tips for first-time hikers tucked away in the back pocket of your mind, you'll be ready.
19. Waterproof Fire Starter
A waterproof fire starter can be a lifesaver in any situation. Whether you're hiking in the woods, camping in the backcountry, or just stuck at home with a faulty fireplace, this nifty device is sure to light your way!
It comes with its own built-in piercer and striker so you don't have to worry about losing either piece. Not only is it lightweight and easy to carry, but it's also windproof, waterproof, and spark-proof – perfect for lighting a fire under any circumstances.
Forget about awkward lighters or flimsy matches; recreate fireside ambiance with one quick flick of your wrist!
20. Clothing To Pack For Hiking
Going on a hiking trip can be lots of fun, but you'd best make sure you're properly outfitted for the journey. Packing clothing that is both comfortable and functional is essential – no one wants to be trudging through the wilderness in a sequined evening gown, after all!
When it comes to apparel for your hike, think lightweight and breathable; cotton fabric or synthetic fibers are both good options. Make sure you have some good footwear as well, like leather or canvas shoes with strong treads.
And don't forget that ever-important accessory: plenty of bug spray! With these basics ready to go, you'll be ready to tackle any trail that comes your way.
21. Hiking Boots
If hiking is your passion, then hiking boots should be your obsession. Choosing the perfect hiking footwear and footware is more than just finding something comfortable to keep your feet from getting blisters – it should be an integral part of every hiking enthusiast's gear.
With the multitude of hiking boot options out there, it can be a daunting task to make sure you get all-terrain protection. Thankfully, if you take time to think through your acquisition decision process carefully and weigh both sides, then rest assured – You'll step onto paths equipped with just the right gear!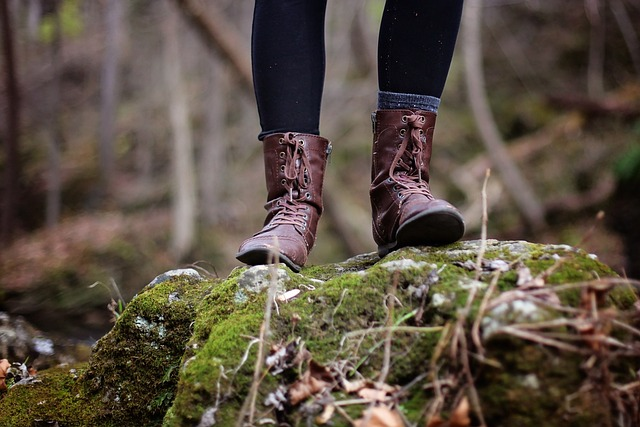 A quality pair of boots has immense benefits – keeping those toes dry in wet conditions whilst giving dependable purchase on tricky ground. But don't forget their drawbacks too; maybe they aren't as light or comfortable as other shoe types?
No need for worry though… Simply consider each factor wisely and soon enough trekking will never feel more secure than when clad with expertly chosen footwear!
Not only will hiking boots give you better stability and ankle support on uneven terrain, but also provide vital protection against extreme and cold weather, or accidents.
Investing in a good pair of hiking boots or hiking shoes can make all the difference between a pleasant weekend getaway and a miserable walk in the woods.
22. Moisture-Wicking UPF T-Shirt
When it comes to summer, protecting yourself from the sun is key – and no style statement should come before looking after your skin.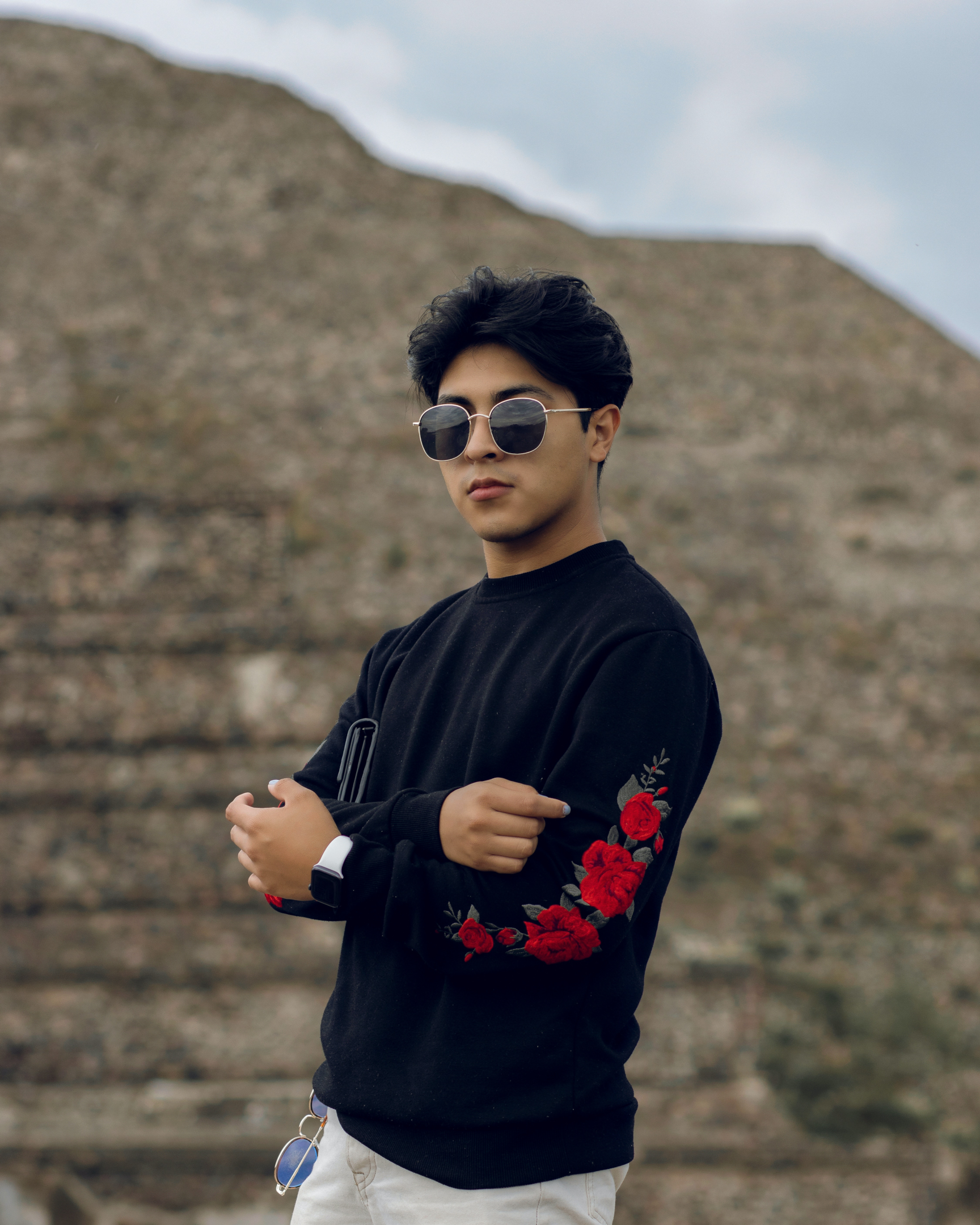 Whether you're a beach connoisseur or an everyday outdoors enthusiast, making sure you have the right protection gear can make the difference between a pleasant day in the sun or one too hot to handle. Enter the UPF T-Shirt—the wardrobe saviour you need this summer.
Not only is it made of moisture-wicking fabric to keep you comfortably cool in even the hottest weather, but its UPF protection means your skin stays safe from harmful UV rays. How clever!
Who said looking stylish and having unblemished skin were mutually exclusive?
23. Wool Socks (2 pairs)
There's never a bad time to invest in essential hiking gear, like a pair of wool socks. in your pack, you'll find yourself feeling unstoppable on your next outdoor adventure.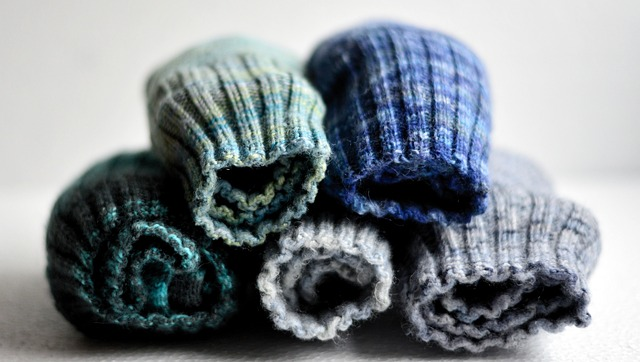 Apart from durable and sturdy shoes, nothing helps keep blisters away as much as a good pair of thick wool socks.
Wool naturally holds onto heat and absorbs moisture at the same time, which makes a long-distance hike or leisurely walk feel much more comfortable each step of the way.
Plus, with two pairs you can't lose: one to wear and the other one to store away while the first gets a breather. Now that's real confidence in what your feet can do!
24. Rain Jacket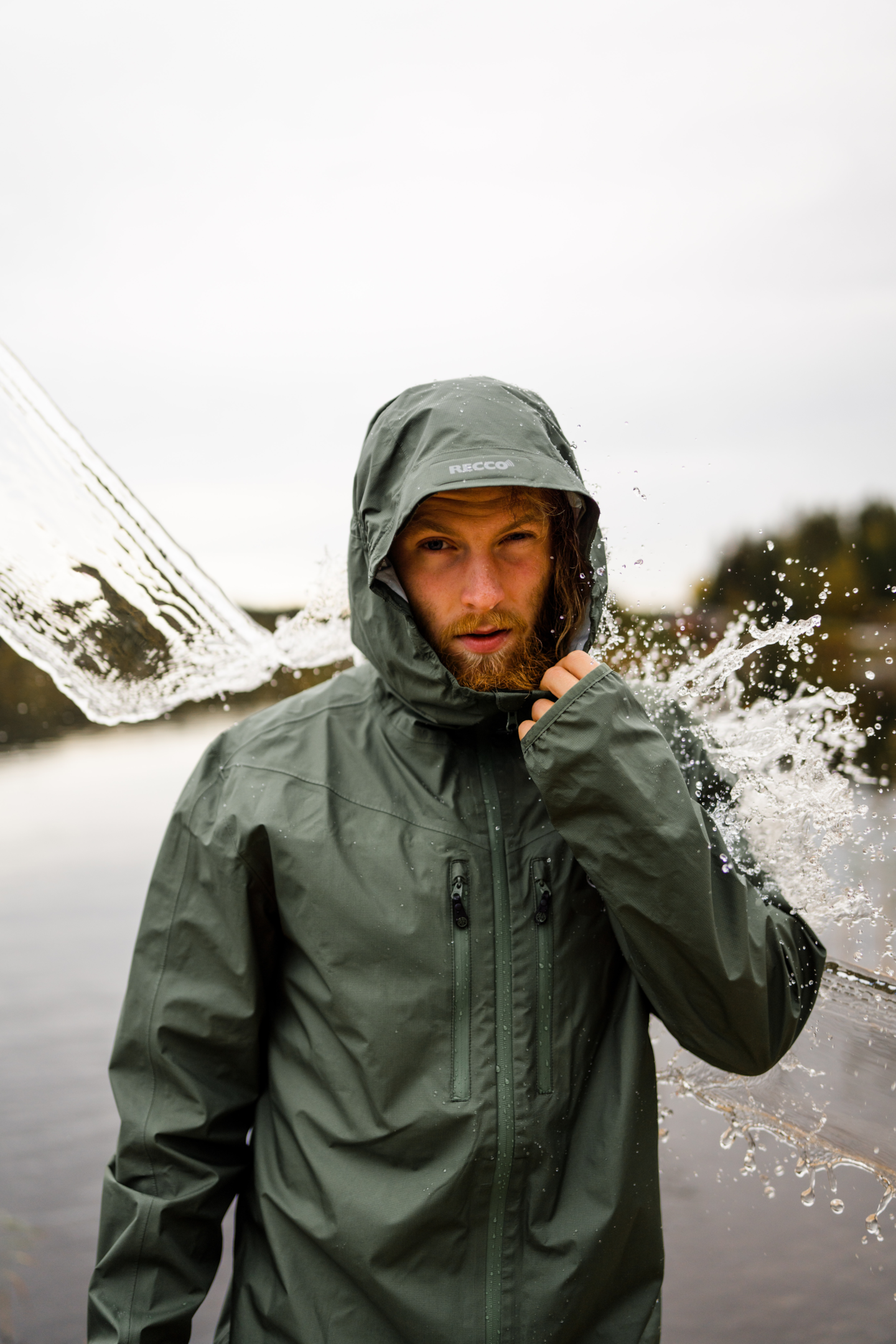 Before taking to the trails, every hiker should bring along a trusty rain jacket. After all, when braving the elements, you never know what Mother Nature is going to bring on a day!
A rain jacket offers necessary protection from the elements and a waterproof bag can help keep you warm, dry, and comfortable on your trek.
Not only does it provide much-needed coverage during sudden downpours and storms, but it can also act as a layer of insulation should temperatures suddenly dip.
While always bring one with you on a hike – just in case – now you know why!
25. Pants: Light Weight Hiking Pants + Optional Thermal Under Layer If It Will Be Cold
Our hiking escapades would not be complete without the perfect pair of pants. Light weight materials are key – no one wants jeans that feel like they're made of tungsten while they are scaling down a mountain path!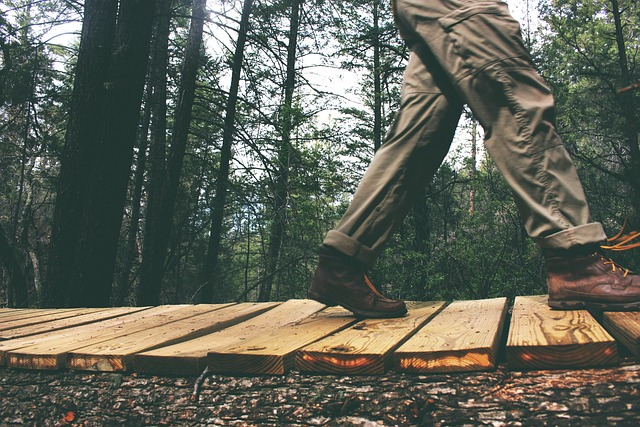 If you plan to brave cooler climates, then add a thermal layer underneath as protection against freezing winds.
Whether you go for slides or full-length trousers, invest in something special and treat yourself – don't forget that there both safety and style elements to consider when choosing outerwear for outdoor activities.
Is Hiking A Cheap Hobby?
Hiking is one of the cheapest hobbies you can have – in fact, it's practically free! Hiking is often regarded as a luxurious hobby, and it's easy to see why. After all, you have to buy the right clothing and gear before you even start – not to mention the cost of transport. But if you look closer, hiking can be one of the most inexpensive ways to get outdoors and explore nature.
Take advantage of free trails and parks that are open to the public, or look for local hiking clubs that offer great discounts.
For example, many national parks such as Grand Canyon National Park, Yosemite National Park, and Yellowstone National Park offer free hiking trails. Additionally, most state parks have well-maintained paths that are open to the public at no charge.
Local hiking clubs also offer discounts on gear and transport – join one today to get some great deals!
Learn how to make do with what you have, such as packing only the essentials in an old backpack. You can even use your surroundings: nuts, berries and edible plants are often plentiful on hiking trails.
Always practice caution when foraging for food. Be certain of an edible plant's identity before consuming it as some plants can be toxic and dangerous to eat!
Before consuming any plant, look for signs of toxicity such as a bitter taste or an unpleasant smell. Check the leaves and stems to make sure they are free of pests or mold.
If you're unsure, consult a field guide or an expert in edible plants before eating anything on the trail. It's best if you pack what you will be eating out on the trail just to be safe.
With a little bit of ingenuity and an adventurous spirit, you can make hiking a cheap activity! Plus, it's incredibly rewarding – the outdoors isn't just free but offers a wealth of experiences for adventurers.
The best part of hiking is that you don't need fancy gear to enjoy it. With a little bit of creativity and resourcefulness, you can make do with what you already have. Instead of buying heavy boots, try out some sturdy shoes and thicker socks.
Old clothes can be great for the outdoors, and they'll keep you warm and dry. With a little bit of research, you can find amazing deals on camping gear as well. All it takes is a few clicks – and soon enough, you'll be ready for your next adventure!
It doesn't have to be expensive; all it takes is a bit of imagination and creativity. Whether you're looking for new trails or want to explore your local parks, hiking offers something for everyone – and on the cheap! So get out there and see what adventures await. With a little bit of effort, you can make this hobby into an inexpensive and rewarding experience.
You can also save on transport costs by carpooling and finding free trails in your area. All in all, hiking is a great low-cost way to get out and enjoy the natural world! Who knew?
So ditch the expensive gear and get ready to explore your local trails. It won't cost you much, but will be worth every penny saved!
So go ahead – lace up those boots and hit smooth trails on the trail. You won't regret it!
Conclusion
You've got your gear, you've planned your route and you're ready to get out there–don't forget to take it all one step further and remember that the memories of the journey are just as important as the destination.
With the right preparation and gear, day hiking can be an incredibly rewarding experience. By following our list of essentials for day hiking checklist, you can hit the trail with confidence, knowing that you're well-equipped to take on whatever nature throws your way.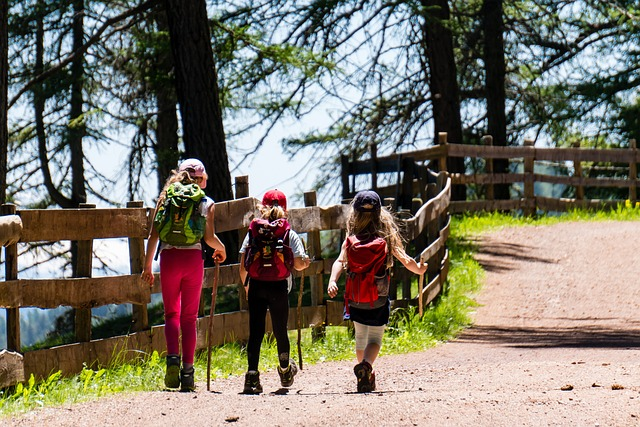 So document your adventure with photos, videos and stories–share them with friends and family or post them online. It's always fun to relive your hikes during the colder months when you can't make it out into nature. And who knows? Your photos may even inspire someone else to get out and explore the world around them!
So what are you waiting for? Fill up your water bottles, lace up your boots, Get out there and explore! And don't forget to take plenty of pictures to document your adventures – after all, half the fun is sharing your experience with others.
We can't wait to see where your next hike takes you! Grab your backpack and head outside – there's a whole world of adventures out there just waiting to be explored!
There's nothing like a day on the trail to reinvigorate the soul.
Read more articles.