Reading Time:
15
minutes
The Best Hiking Snacks To Help You Stay Fueled On The Trail
Are you ready to hit the trails but not sure what snacks to pack to keep you nourished along the way? Look no further! This guide has all of your hiking snack needs covered, from salty and savory to sweet and sugary. So grab your trusty trail mix, lace up those boots, and let's get snacking on your favorite hiking snacks!
How Do I Pack My Hiking Food?
There are few things in life as satisfying and liberating as walking along a remote trail, the wind ruffling your hair, the sun on your back, and all of the creation bursting with beauty. What do all these moments have in common?
A backpack is full of delicious healthy hiking snacks! You can't reach peak outdoor bliss if your food is soggy from moisture or has gone bad from merely hours of exposure to extremely hot weather temperatures.
That's why knowing how to properly pack food for hiking is an essential skill so you don't ruin it before you've had a chance to wolf it down while taking in nature's splendor.
Plan out how long of a hike you're planning on and how much food you will need when visiting your local grocery store.
To that effect, here are some tried-and-true best practices for packing food right and having an unforgettable experience out on the trails.
Use airtight containers: Use containers such as plastic containers, vacuum-sealed bags, or silicone containers to keep food from getting squished.
Avoid perishable items: Take non-perishable food items like energy bars, trail mix, dried fruit, nuts, crackers, and jerky instead of fresh fruit or dairy products that can spoil easily.
Insulate food: Use a cooler or insulated bag to keep food at the proper temperature and prevent spoilage.
Pack in the right order: Pack heavier items at the bottom and lighter items on top to prevent crushing.
Store liquids in a leak-proof container: Pack liquids such as sauces, dips, or drinks in leak-proof containers to prevent spillage.
Keep food in a secure location: Keep food in a backpack or daypack with a secure closure to prevent it from falling out during the hike.
Store food securely in your car: If you're not taking the food with you, store it in a secure location in your car to keep it cool and away from wildlife.
1. Trail Mix
Trail mix is one of the most popular hiking snacks out there because it combines several different food groups into one delicious package! Look for trail mixes with a variety of nuts, dried fruits (like raisins or cranberries), whole grains (like oats), and dark chocolate chips (for an extra dose of antioxidants).
2. Jerky
Whether you're a seasoned hiker or just getting started, there's one thing all trekkers need before hitting the trails – jerky! This delicious trekking food snack has been a long-time staple for hikers, as it's lightweight and full of energy-giving protein.
But with so many types of jerky to choose from, how do you know which one is right for you? Let's explore some of the different jerky types out there, so you can find the perfect snack to fuel your next hike!
Traditional beef jerky has been a popular snack for hikers for generations, and it's still a great option today. It's a classic because it's tasty, low in carbs, and provides the protein you need to power through your hike. Plus, most beef jerky is shelf-stable, so you don't have to worry about it spoiling!
For those looking for something a little more unique, turkey jerky can be a great alternative. It's still a high-protein snack, but it has a bit of a lighter taste than beef jerky. Plus, since turkey is leaner than beef, it can be an even healthier option!
If you care more about convenience than flavor, then consider pre-packaged meat sticks or bars. These snacks offer the same great protein boost as jerky, but with added convenience – no preparation or mess required!
Finally, for those who are looking for a snack that's both delicious and healthy, there's always vegan jerky. Since it's plant-based, this type of jerky is packed with protein and vitamins. Plus, vegan jerky comes in a variety of flavors and textures, so you're sure to find something that works for you!
No matter which type of jerky you choose, it's sure to give you the energy you need to take on your next hike. So get out there and explore – and don't forget to pack some jerky!
3. Dried Fruits – Seeds & Nuts
Dried fruits are a great option because they provide natural sugars without being too heavy on the stomach. Nuts are also a great source of protein and healthy fats that will help keep you full and energized during long hikes.
Not only are nuts and seeds the perfect snack to boost energy levels, but they can provide a much-needed vitamin upgrade as well.
Take your pick from almonds for an omega-3 fix; walnuts for some melatonin action; or macadamias if you're after something extra sweet – whatever it is that tickles your taste buds!
But don't forget about sunflower and pumpkin seeds: crunchy powerhouses with loads of dietary fiber on board.
4. Granola Bars
Granola bars are an easy snack that can be packed in any size bag and eaten quickly while on the move. They provide a good balance of carbohydrates and protein as well as other beneficial nutrients like omega-3 fatty acids which are great for maintaining healthy brain function during long treks through nature's trails!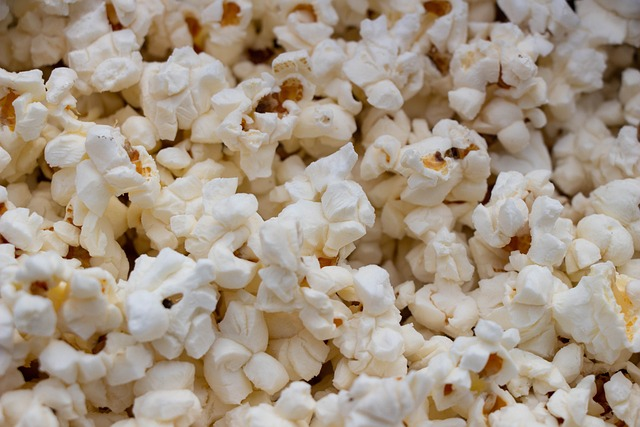 5. Popcorn
Need a snack that'll give you the energy to keep trekking? Popcorn is your answer! The perfect trail companion, popcorn's low-calorie count won't weigh you down but it still provides carbs and fiber for sustained fuel.
6. Nut Butter & Apples
Nut butter is packed with healthy fats and proteins that will help keep hunger away for longer periods than other snacks would allow for; pairing it with apples makes for a complete snack that's both filling but light enough not to weigh down your bag too much on longer hikes!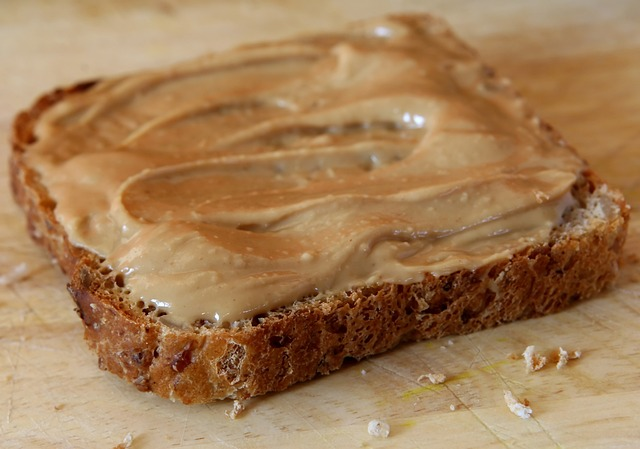 7. Energy Bites
Whether you're scaling the mountains or just taking a stroll, energy bites are perfect for fuel on-the-go! With scrumptious flavors from peanut butter to chocolate chip, these tasty treats will keep your body energized and stomach satisfied—no heavy loads required.
8. Hummus & Veggies
Hummus is packed with protein, vitamins, minerals, fiber, healthy fats, and carbohydrates—basically everything you need to stay energized throughout your hike! Pairing it with crunchy veggies like carrots or celery makes for an easy yet satisfying snack perfect for any adventure into nature!
9. Dark Chocolate
Looking for a treat to satisfy a sweet tooth that's good and tasty? Dark chocolate is the perfect exercise companion! This indulgent snack contains antioxidants to help reduce inflammation from workouts while combining deliciousness with healthiness. Get ready, hikers: It's time to have your cake…and eat it too, or should I say your candy bar!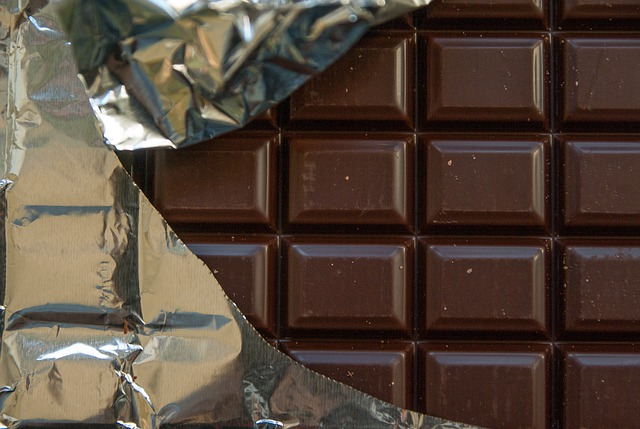 10. Yogurt & Berries
Tired of boring snacks for your hikes? Try pairing a deliciously creamy yogurt with antioxidant-packed berries like blueberries and raspberries! Not only will you get an energizing fuel boost, but by adding probiotics to the mix, you'll also be helping out that digestive health. Now that's what we call win-win snacking!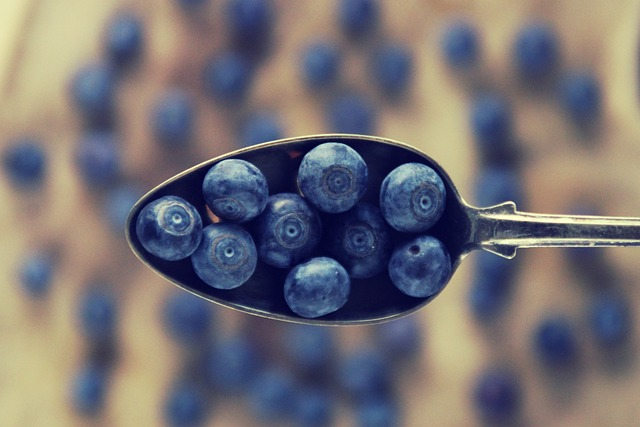 11. Cheese & Crackers
Cheese contains calcium which helps strengthen bones; plus when paired with crackers provides complex carbohydrates necessary for sustained energy levels throughout any outdoor activity—perfectly satisfying after a day spent pushing yourself physically outdoors!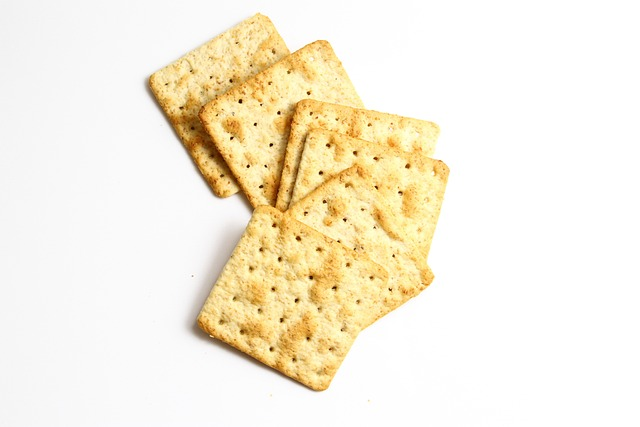 Cheese and crackers are always a classic choice. Not only is this snack satisfyingly salty and crunchy, but it also packs in some much-needed protein to keep you going. Plus, cheese keeps well so you don't have to worry about refrigeration!
12. Kale Chips
Kale chips – they check all the boxes for healthy snacks! Whether it's providing your body with essential vitamins or offering a tasty pick-me-up, these crunchy treats have you covered. So grab some and hit the trails; that breathtaking view won't explore itself!
13. Fruit Leathers
Fruit leathers are made from real fruit puree so they contain natural sugar without being overly sweet; plus they travel well making them ideal choices when packing light snacks into tight spaces like backpacks or pockets while adventuring outdoors!
Additionally, fruit leathers provide both carbohydrates and fiber plus they have a longer shelf life than fresh foods or fruit so they won't spoil quickly in your backpack either!
14. Protein Bars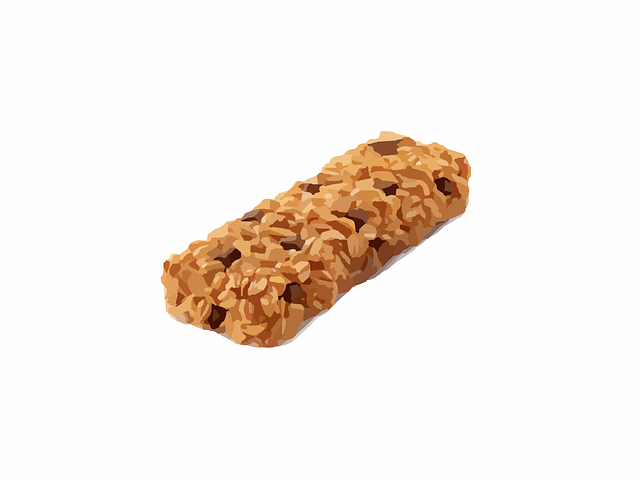 Protein bars provide sustained release energy thanks to their combination of carbohydrates, proteins, and healthy fats; plus many come in portable sizes making them perfect choices when packing snacks into tight spaces like backpacks or pockets while exploring nature's beauty or challenging ourselves physically outdoors!
Protein bars are easy to pack and provide an excellent source of energy on long hikes. Look for bars with at least 10 grams of protein per serving and minimal added sugars or artificial sweeteners—and always read nutrition labels before purchasing!
15. Hard Boiled Eggs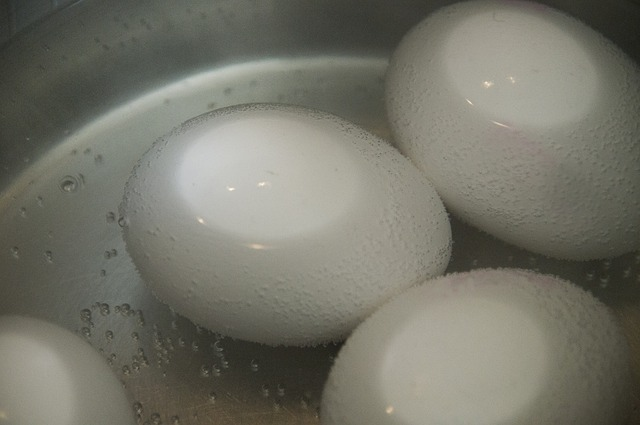 For the active adventurer, hard-boiled eggs are a must-have snack! Whether you're trekking up mountains or exploring forests, hard-boiled eggs provide all the protein to fuel your journey while fitting snugly in any pocket. Now that's what we call energy on demand!
16. Avocado Toast
Avocado toast is a hiker's best friend! Not only will it offer you a healthy dose of essential fats to keep hunger at bay, but its low-calorie goodness won't bog down your bag on longer jaunts. What more could an adventure-seeker ask for when it comes to hiking foods?
17. Apple Slices With Peanut Butter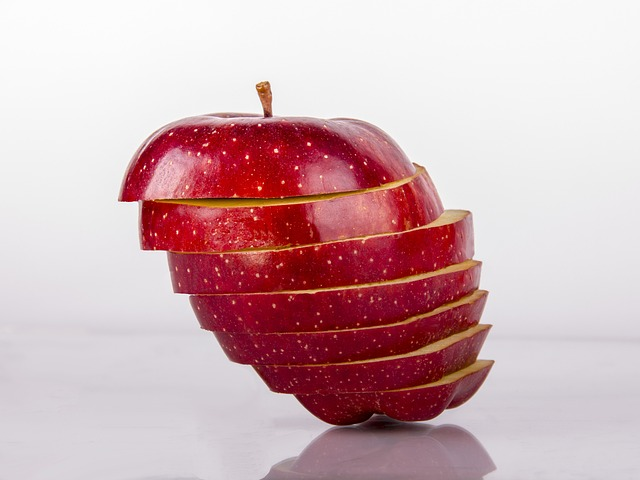 Getting through your hike, bike ride, or run just got a lot tastier! Apple slices and classic peanut butter make the perfect pair to give you instant energy with all the essential nutrition that'll see you cruising until the finish line with this healthy snack.
18. Roasted Chickpeas
Need a hearty snack that won't bog down your pack on the trail? Roasted chickpeas are just what you need! Packed with fiber and protein, they'll keep hunger pangs at bay during those long hikes.
So don't head outdoors without them – roasted chickpeas will be sure to get you where you want to go, stomach-wise anyway!
19. Edamame
Reap the rewards of nature hikes with edamame! This tasty snack is packed with plant-based proteins to help keep your muscles powered up, and its high fiber content ensures you'll never go hungry during those epic days spent in the wilderness. It's a win-win!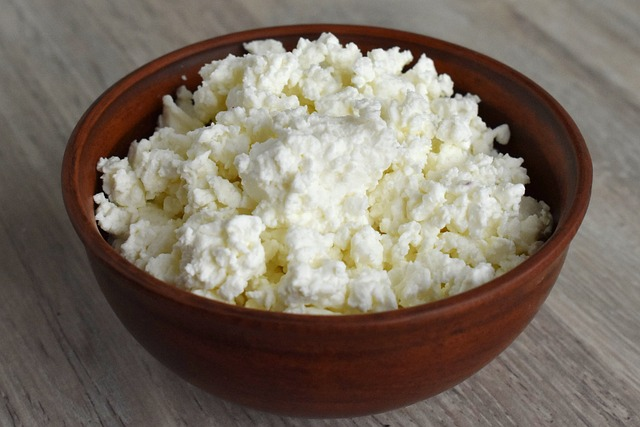 20. Cottage Cheese
With no need to worry about a heavy load, hiking just got even more enjoyable with cottage cheese in your pack! Its slow-digesting casein proteins keep hunger at bay so you can enjoy longer hikes without having to lug around too much.
21. Sunflower Seeds
After a long day of hard work or exploration, sunflower seeds are just the right reward! These little powerhouses contain Vitamin E and natural antioxidants to help you recover your energy – plus their crunchy texture is sure to satisfy any cravings.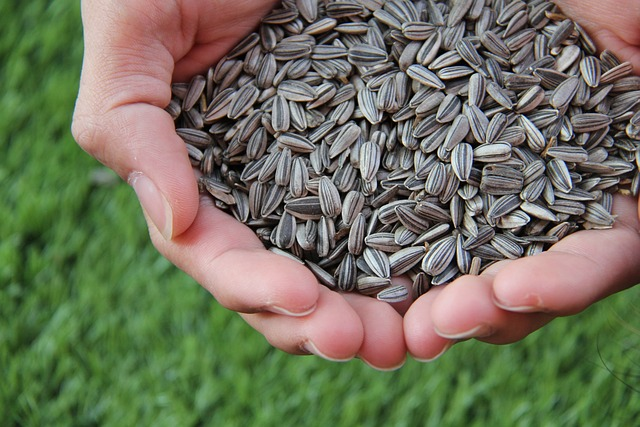 So enjoy snacking on these tasty treats while taking in Mother Nature's finest sights!
22. Fresh Fruit And Bananas
On your next outdoor adventure, why not give vegan snacks a try? Apples pack light and provide energy and hydration. Banana lovers rejoice! You can get an extra boost of potassium to help regulate fluids in the body with these tropical treats.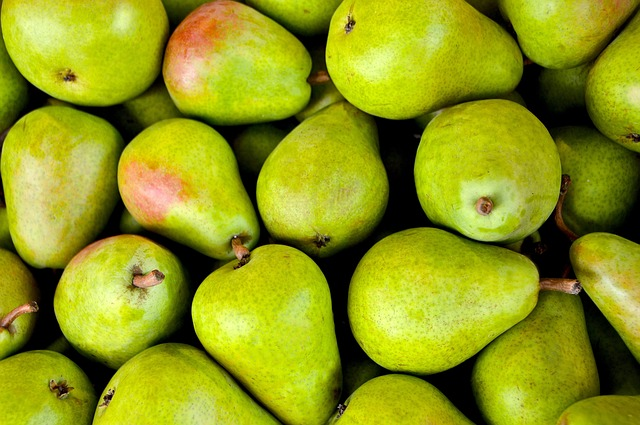 Oranges are also perfect for packing since they contain vitamin C while grapes offer up some more carbohydrates and fiber – great fuel sources when you're out on the trails!
For those who prefer something sweeter, pineapple provides vitamins & minerals plus plenty of hydration, or add pears for fiber-rich carbs that won't weigh you down.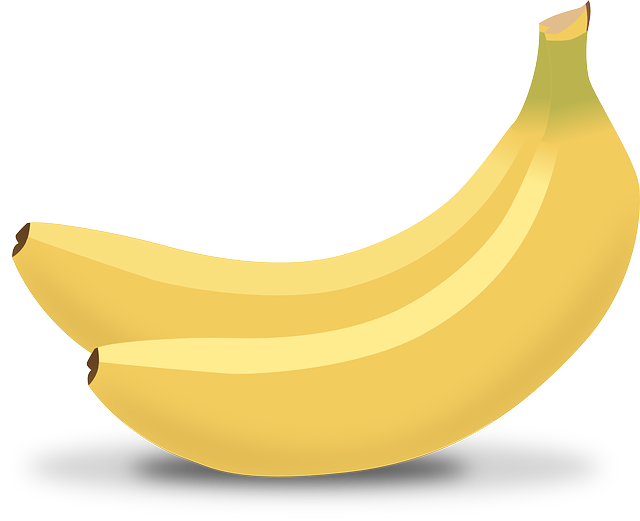 Top it off by bringing along some berries too; their lightweight builds make them ideal travel buddies that deliver antioxidants at every step!
Bananas provide natural sugars necessary after hours spent pushing yourself physically outdoors; plus their portability makes them ideal choices when packing light snacks into tight spaces like backpacks or pockets while adventuring outdoors!
23. Carrots & Hummus
Carrots provide Beta-carotene necessary after hours spent pushing yourself physically outdoors; pair this nutrient-rich vegetable together with hummus providing plant-based proteins making this combo one hard beat by other snack options available!
24. Peanut Butter Pretzels
Peanut butter pretzels combine two nutritional powerhouses providing both complex carbohydrates as well as proteins helping sustain hunger cravings over long periods without weighing down your bag too much on longer hikes making this combo one difficult beat by other snack options available!
Guacamole provides healthy monounsaturated fat found in avocados helping keep hunger away even after hours spent exploring nature's beauty or challenging ourselves physically outdoors; pair this tasty dip together with crunchy chips making this combo one difficult beat by other snack options available!
25. Dried Fruits And Fresh Veggies
Dried fruits and fresh veggies are lightweight yet packed with essential vitamins and minerals necessary for sustained energy throughout your hike. Pack some dried apricots, apple slices, banana chips, or kale chips to give yourself a nutrient-packed boost during your journey!
Spice up your next outdoor adventure with some vitamin-packed, flavor-filled fresh veggies! Carrot sticks give a double punch of vitamins and fiber. Bell peppers provide sassy Vitamin C plus hydration perfect for on the trail.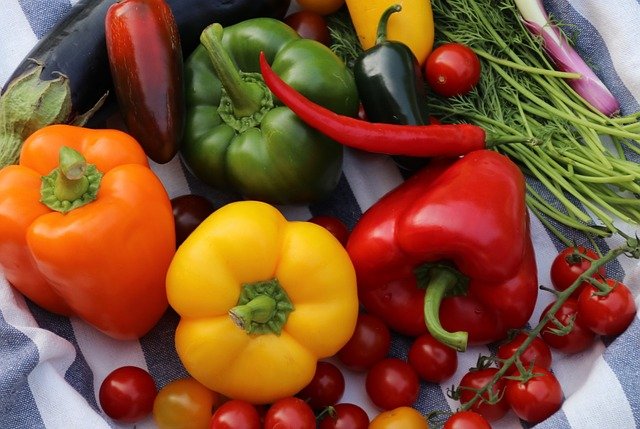 Add in crunchy snap peas to get those much-needed nutrients along with an extra layer of texture – just make sure they're fresh or you'll end up snacking on mashed pea soup instead!
Cherry tomatoes bring big bursts of flavor while cucumber offers excellent hydrating properties that won't weigh down your pack too heavily.
And last but not least: radishes add amazing zestiness as well as broccoli's essential minerals – which is great 'cause who wants dehydrated greens?
All these vegetables will keep you hiking strong, so don't forget to pick them carefully before setting off into nature's bounty! What are some electrolyte drinks that would be good to take on a hike?
Energy Chews & Gels
Hiking can be a great way to get out into nature and reap the rewards of physical activity. But, let's face it – it's also tiring! That's why having an energy boost on hand is essential for tackling those steep hills and long treks. Enter – energy chews or gels!
They're like candy but with a powerful punch of energy, so you can keep trekking on. These gel packets come in various flavors like strawberry-lemonade or blueberry-acai so they can add some flavor to your trekking experience while supplying quick hits of carbohydrates that will keep you energized until you reach your destination!
So if you're planning a hike and want to make sure you have enough fuel to reach the summit, grab some energy chews before hitting the trail! You'll be glad you did – because let's face it, nobody likes running out of steam halfway up a mountain.
Salmon and Tuna Packets
Perfect for when you're out and about exploring the great outdoors, tuna and salmon packets are a handy snack to have in your bag!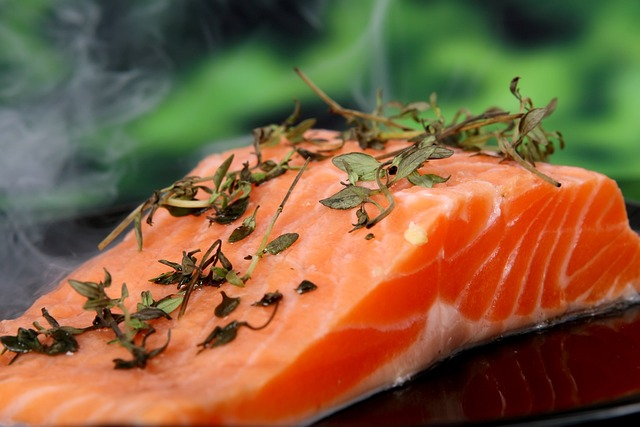 Not only do they provide important nutrients that will help keep you energized throughout your adventure, but they also pack a flavor punch that is sure to make you feel satisfied.
Plus, their convenient packaging makes them a great addition to any rucksack – no need for meal prepping or dirty dishes afterward.
So, make sure you add some tuna and salmon packets to your next hiking expedition – they'll come in handy!
Dehydrated Meals
When it comes to hiking, the last thing you want to worry about is your dinner. That's why dehydrated meals are a hiker's best friend!
Dehydrated meals are lightweight and nutritious options that can be quickly rehydrated with hot water or cooked over an open flame.
They come in all kinds of flavors, from classic favorites like mac and cheese to international cuisines such as Thai green curry.
With the variety of meals available, you're sure to find something that will satisfy your taste buds while fueling your body on the trail!
So whether you're a seasoned hiker or just getting started, stocking up on some dehydrated meals is definitely worth considering.
Freeze Dried Meals
Freeze-dried meals are the perfect solution for those who want to enjoy a full meal without packing too much weight for their hike or camping trip.
No need to worry about carrying a cooler, either – these lightweight, single-serving pouches make it easy to satisfy your hunger with minimal fuss.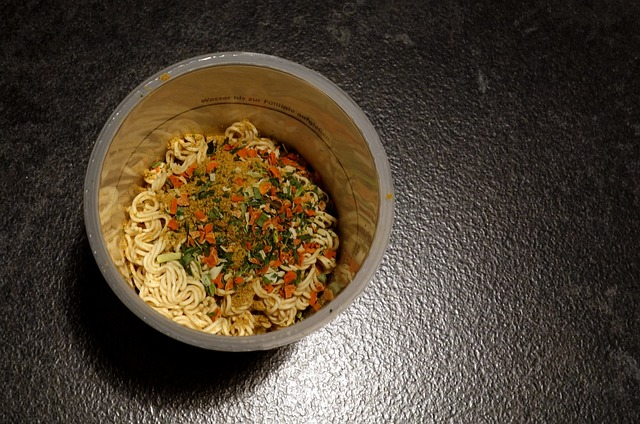 Ready in minutes and boasting a variety of flavors, freeze-dried meals are great for those times when stopping for a bite to eat just isn't feasible.
Plus, you'll get to enjoy the satisfaction of knowing that you won't be leaving any mess behind – just a few crumbs and a tiny package!
So what are you waiting for? Grab your freeze-dried meals and hit the trail! You'll be glad you did.
Some Popular Electrolyte Drinks For Hiking:
Keep yourself hydrated and energized while hiking with these top-notch electrolyte drinks! Quench your thirst with Gatorade, Powerade, or Coconut Water.
For something a bit more unique, try Nuun Sport Skratch Labs Hydration Mix or GU Hydration Tabs – the perfect way to spice up your hike routine!
To reward yourself for an intense stride take a sip of Ultima Replenisher Electrolyte Hydrations Powder after reaching the summit…or maybe Propel Electrolytes during those thirsty moments you encounter midway?
Alternatively, if convenience is what you seek then Squeeze Pouch Sports Drink will have to be your go-to buddy on all trails. And don't forget about Cytomax's Sports Energy Drink that'll give you just enough "kick" when completing lengthy climbs!
What Is The Best Thing To Eat Before a Long Hike?
If you're looking for the best food to eat before a long hike, look no further. The answer is simple—carbs! Carbs are your friend when it comes to a strenuous activity like hiking.
Think of them as fuel for your engine that will help keep you energized and moving all day long. So stock up on foods like oatmeal, whole wheat bread, quinoa, and bananas to give yourself the best chance of having a successful hike.
Energy-Boosting Snacks
When you're hitting the trails and need a snack that's just as rugged as your journey, trail mix is always up for the challenge. Combining nuts, seeds, dried fruit (plus a little chocolate because why not?), it has all of your energy-boosting basics covered in one delicious package!
For more sustained fuel – with satisfying flavor to boot – throw some jerky into the equation. Beef jerky may be king but there are plenty of other tasty alternatives such as turkey or chicken out there too so don't limit yourself!
If you're looking for an even faster burst of energy when on those long hikes then munch down on an Energy bar that helps deliver carbs & protein punch right where it's needed most: Your stomach & soul 😀
Hydration-Promoting Snacks
When it comes to having a successful and enjoyable hike, don't forget the importance of staying hydrated! To keep your energy levels up while on the trail, make sure you choose snacks that provide liquid fuel.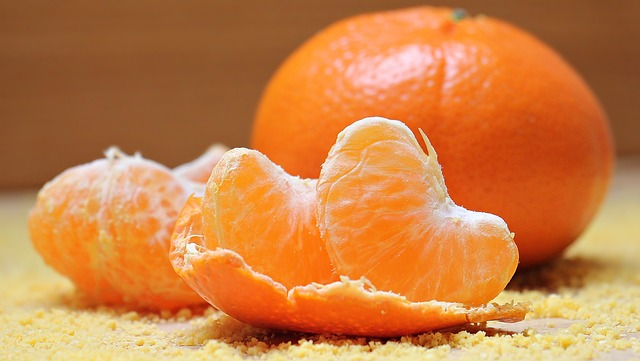 Fresh fruits like apples or oranges are awesome for keeping full but also ensure proper hydration – the same goes for veggies such as cucumbers and carrot sticks. And finally (though this should go without saying), bring along some water in a reusable bottle or even an entire pack if necessary – when all else fails just take a swig from mother nature's fountain!
Trail Snacks For Special Dietary Needs
If you have special dietary needs, finding trail snacks that fuel your body and satisfy cravings can seem daunting. But fear not – there are plenty of delicious options for gluten-free, vegan, or low-sugar diets!
Rice cakes, nuts and dried fruit make a tasty snack if avoiding gluten is necessary; roasted chickpeas hummus and fruit leather hit the spot when going vegan; but those looking to cut down on sugar should opt for savory treats like nuts seeds cheese instead to maintain good blood sugar.
Day Hike
Day hikes are an awesome way to get out and explore nature without the commitment of a multi-day adventure. But that doesn't mean you can just head out with no plan or preparation! Here are some things to consider before setting off on your day hike:
Clothing: Make sure you have the right clothing for the activity, including comfortable shoes and plenty of layers in case the weather changes.
Hydration: Dehydration can happen quickly when you're out on a hike, so make sure to bring plenty of water or other hydrating fluids along with you.
Food: Just like water, food is a necessity! Make sure to pack snacks that are easy to carry, nutritious, and can sustain you throughout the day.
Navigation: A GPS device or smartphone app will come in handy here so that you don't get lost on the trail. If you're heading out without technology, make sure to bring along a map and compass.
Gear: It's important to have the essentials with you in case of an emergency. This may include things like a first aid kit, a flashlight, matches or extra batteries, and a whistle for signaling for help.
Next Hiking Trip Tips
Be sure to respect the environment and leave nothing behind! That means no littering, taking care of your own trash, no construction of any kind (leave no trace!), and no collection of natural resources.
TIP: Make sure you bring enough supplies for yourself and others on your journey as well.
TIP: Take extra care to stay on marked trails, lest you get lost in the wild – nobody wants that! Last but not least, always be prepared for any situation with the right gear and know-how.
TIP: With these tips in mind, you're sure to have an enjoyable and responsible hiking experience! Enjoy the great outdoors!
TIP: Don't forget to bring a map of the area you'll be hiking in – the best way to explore is always with a plan in hand!
Feel free to share this advice with any fellow hikers who may be joining you on the trip – safety first, after all.
Keep your party safe and sound by adhering to these responsible hiker tips so you can all come back home in one piece.
Conclusion: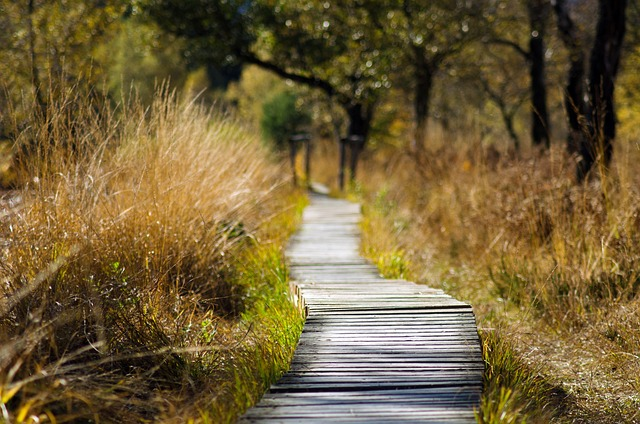 No matter what kind of hiker you consider yourself (or aspire to be!), there's no denying that having the right snacks along goes a long way towards ensuring success (and enjoyment) out there on the trails.
From fresh fruits, savory nuts, and seeds to sweet dried fruits there's something here guaranteed to satisfy any hiker's taste buds or food preferences…so grab some food from this best hiking foods list before lacing up those boots again because now we're ready set off onto our next big adventure feeling nourished every step along the way! Happy hiking everyone 🙂
Read more articles here.